Close Out Summertime Construction Safely with LED Light Safety Vests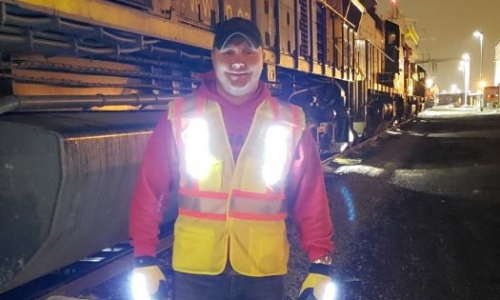 As we all know, summer is the season of construction, and your construction business can close out the season right by investing in LED light safety vests from Nite Beams™. There is no investment that is a bad investment when it comes to improving safety, and the products that Nite Beams™ has to offer are some of the best for the construction business. Bright, noticeable, and perfect for anyone that is in a construction setting, the LED light safety vests that we have to offer will help workers get home safely each time they put them on.
Working into the night
Oftentimes, construction that is started on roadways, buildings, and more is worked on through many dark hours in the night. During these times, it is important that the workers have a way to get noticed for anyone driving past them, as well as coworkers who are operating heavy equipment. By wearing an LED light safety vest, these workers get the protection that Super Bright LEDs offer through extremely bright lights in the dark, as well as a silver 3M reflective tape strip that can reflect the headlights of any vehicle passing by or on the job site. These two parts of Nite Beams™ vests together provide a great source of visibility and guarantee workers will be seen better in late hours of the night.
Easy-to-manage LED light safety vests
With Nite Beams™ LED light safety vests, you not only get a great piece of personal protective equipment to make sure that workers stay safe, you get one that is also simple to use and manage to keep visibility high. Each vest from Nite Beams™ is USB rechargeable with only a two-hour charging time. And, once it is charged, the LED light safety vest provides constant light for up to 15 hours or flashing light for up to 25 hours. By plugging it in at any time before the next nighttime shift, workers who need to stay visible can stay lit through the entire night shift, guaranteeing a safer work shift.
With quality LED light safety vests, any job site that needs quality safety for workers can count on Nite Beams™. Whether you are a roadway worker, tow operator, night delivery personnel, or anyone else working in low light conditions, contact Nite Beams™ today and find the quality products you can count on for added safety!