Easily Improve Safety with Innovative Traffic Safety Products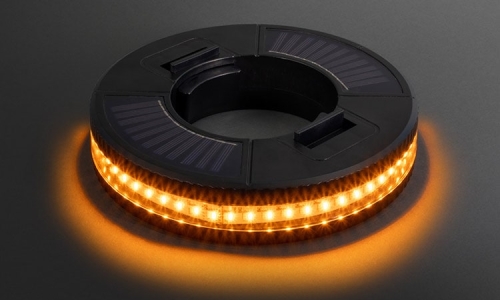 When businesses want to easily improve safety on the road, they know they can count on the traffic safety products from Nite Beams™. Whether you are law enforcement looking to direct traffic in a better way or a construction company looking to keep workers safer while working on a roadside, the traffic safety products that Nite Beams™ offers provide added safety with simple application to your normal day-to-day operations.
Focused on providing safety solutions that require little effort from the one utilizing them, the safety products that Nite Beams™ offers are unmatched.
Some of our newer products
If it has been a while since you last visited our site, Nite Beams™ has a few pieces of new equipment that are perfect as traffic safety products. With innovative designs that make them a simple product to set up where you need, the Cone Commander and Road Commander are both excellent choices to add visibility to low-light areas on the roadside. The Road Commander was the first of our newest releases, and was created after thorough discussions with law enforcement, DOT employees, and more.
The Cone Commander followed the Road Commander's success and provided another simple, yet effective design of bright LEDs that can simply be mounted on top of any cone. Also developed after discussions with those who work on the roadside, you know you can count on these two products to provide the necessary safety that roadside workers can trust.
Safety that can be worn
If you would rather have a more hands-off approach to safety, then the safety apparel that Nite Beams™ offers is another great option for added safety. With gloves, shirts, vests, jackets, and more, we carry a variety of clothing that can be simply worn throughout the shift of a nighttime worker, and the safety part of their work uniform is taking care of for them.
We are always looking for the newest and best safety solutions so that we can offer them to our customers. Whether you want them to be part of your regular uniforms or just a nice addition to gear when you need them, the lighted clothing from Nite Beams™ is the best choice for added safety.
Designed for easy of use and effective safety improvement, the traffic safety products from Nite Beams™ will give any low-light worker the added protection they need to feel safe. Contact our team today to learn more or to get started on an order!