Get Greater Visibility and Functionality With LED Hard Hat Accessories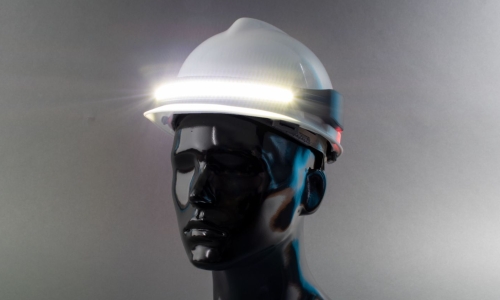 When it comes to roadway work, making sure your head is well protected is just as important as making sure you are clearly visible to traffic, as well as other workers at your jobsite. Working to make job sites safer for workers by pushing the capabilities of traffic safety equipment, Nite Beams™ offers a way to upgrade your hard hat and other safety equipment. With high powered LEDs that can provide workers with hours illumination and greater visibility, the LED accessories from Nite Beams™ can add functionality and safety to roadway workers.
Superior Hands-Free Lighting and Visibility
With the High visibility LED accessories offered by night beams, your hard hat can do more than just protect your head while on the job site. Offering workers both greater visibility and illumination in low light conditions, the LED accessories from Nite Beams™ can quickly provide an upgrade to your hard hat, adding new functionality. Able to fit on any hat, and even able to be worn on its own with adhesive Velcro pads, the head commander from Nite Beams™ will provide your helmet with hands free illumination. Waterproof up to 1.5 meters and featuring ten hours of 270-degree illumination, the hat commander can make an excellent hard hat light for use on any worksite.
Versatile Accessories for any Hands-On Application
With the LED accessories from Nite Beams™, any piece of apparel can be fitted with hands free high visibility lighting. With LED clip lights that can be attached to any kind of headwear, no matter what your choice of hat is you will be able to make use of convenient hands-free lighting. With reflective wrist straps, the LED clip lights can also be used to keep your work illuminated while you have your hands full, allowing you to stay productive while reducing the chance of injury. Wearable under all weather conditions, the clip and wrist lights from Nite Beams™ can help in any application where you need convenient hands-free illumination.
Adding greater functionality to your headwear, the LED accessories from Nite Beams™ offer added safety and convenience for anyone working in low light conditions. Whether you are a roadway worker, public safety, or a pedestrian, you can make use of the safety and visibility that the clip light, wrist light, and head commander can provide. Contact us today to learn more about how the LED accessories offered by Nite Beams™ can bring greater visibility and functionality to any worksite.