Give the Gift of Safety this Holiday Season with Reflective Clothing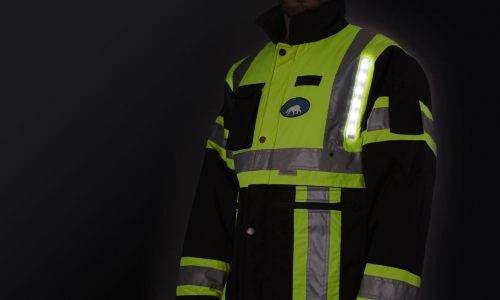 With the holidays fast approaching, you can give the gift of safety to your workers by investing in reflective clothing from Nite Beams™. The premier provider of safety apparel and safety equipment for low-light situations, Nite Beams can help your whole team stay safer than ever when working late night hours on the job. With increased safety measures provided, your team is sure to be thankful that you took the effort to invest in protecting them while they are on the clock.
Reflective clothing for every situation
Whether your team works in law enforcement, construction, or any other position that can often deal with nighttime hours, reflective clothing is a great choice for added safety. Nite Beams carries vests, jackets, rain coats, and more that all have the same great reflective strips attached to them to give great visibility to workers. These reflective strips, coupled with the Super Bright LEDs on each article of clothing, can give the best possible visibility to workers to help avoid any accidents while they work.
Safety and warmth for winter
Not only does the reflective clothing from Nite Beams give great safety for winter, but it can also give workers safety that keeps them warm. With high visibility winter jackets that are meant to keep you warm in temperatures even reach -50°F, Nite Beams reflective clothing will keep you safe while you stay warm. We carry these products because we understand that many jobs working in low-light conditions are year-round or are located farther north where temperatures can reach sub-zero temperatures. So, we carry everything necessary to ensure that workers stay comfortable while staying safe, no matter where in the world they work.
Providing for all industries in need of safety gear for workers in low-light conditions, Nite Beams has all the reflective clothing and accessories that your business might need. Contact us to get started on an order today.