Greatly Lower Worker-Related Risks with Traffic Safety Equipment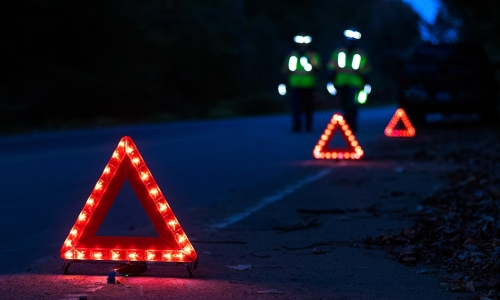 Standing in the middle of an intersection to guide traffic, guiding traffic out of venues, and other traffic-related positions are at risk of an accident, and that's why Nite Beams™ has created traffic safety equipment to better improve visibility. Designed by individuals who care about creating safer work, Nite Beams™ products are a simple, but effective solution to help everyone come home safe after a day out at work.
Directed safety
Especially useful when directing large amounts of traffic during busy hours, the traffic safety baton can help vehicles see exactly where you're directing them, even in the darkest conditions. With bright LEDs within each, Nite Beams™ offers a variety of color options that you can decide on to best illuminate your direction-giving to help drivers see. We at Nite Beams™ recommend our popular red and blue light option for law enforcement, as its colors are easily recognizable and stand out well in the dark. The high visibility offered from the baton makes it the best at directing traffic and people alike.
Redirect traffic
Through the use of our LED Flashing Triangle or Flashing Chevron, two more effective traffic safety equipment options, you can set up ways to direct traffic during the day or at night. Whether guiding drivers around the source of a recent accident, construction zone, or even a roadside ticket, Nite Beams™ products ensure that visibility is maintained, no matter the conditions on the road. And, since they are so lightweight and easy to use, they can be easily brought out and packed away time after time.
Providing illumination options for a large variety of industries who need traffic safety equipment for nighttime workers, Nite Beams™ is your best choice for dependable safety products. When you want to raise awareness for traffic safety in an impressive and effective way, trust Nite Beams™ products to get the job done.