High Visibility Clothing Benefits All Key Industries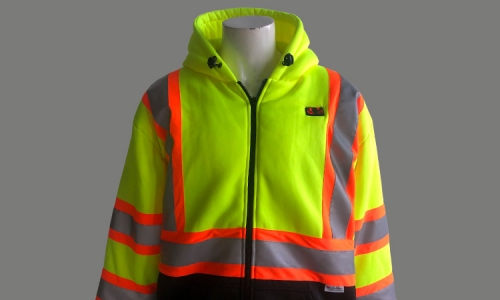 Many of the key industries can benefit from high visibility clothing to ensure workers are always as safe as possible while on the job. Whether you are working in the oil and gas industry, public safety, construction, manufacturing, transportation, or any other key industry, Nite Beams™ has lighted apparel options available to provided added visibility where it is needed for keeping workers safer.
With an expansive inventory of great visibility clothing, you can always find the best options to suit your work. Whether a full reflective suit will work best or a vest to go over a uniform, there is no shortage of options with Nite Beams™.
Working with recognized names
To ensure key industries are always getting the gear that can best serve them, Nite Beams™ partners with recognized names in the safety industry. Nite Beams™ can provide any visibility clothing found in our Portwest® catalog, a booklet that provides a wide variety of options for each industry. No matter what kind of high visibility clothing you are hoping to find, you are sure to find something with Portwest.
3M and Super Bright are other name brands in the visibility market that are highly recognized and utilized in Nite Beams™ clothing. With a reflective strip and bright, long-lasting LEDs, Nite Beams™ high visibility clothing has multiple levels of visibility to offer only the best protection to workers.
Head to toe high visibility clothing
With Nite Beams™ products, workers can get head to toe high visibility clothing cover for their work. Nite Beams™ offers hard hat lighted headbands, vests, jackets, pants, gloves, and more that can all provide workers with an excellent source of visibility to get the job done without worry. Depending on what industry you are in, you can find the exact piece of clothing to get the job done safely.
With an LED Wrist Light and Body Alert Flashing Lights as accessories that can be used with our high visibility clothing, there are no shortage of combinations that workers can utilize to stay visible and stay safe.
As the premier provider of high visibility clothing for worker safety, Nite Beams™ is the surefire way to make sure that your workers get home safely each night. Reach out to learn more about any of the products we have to offer that might interest you or to learn more about how our safety apparel can help your business.