Improve Worker Safety Post-Quarantine with Reflective Clothing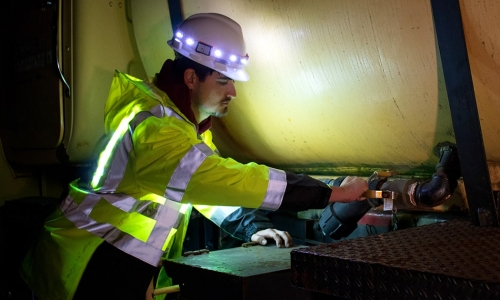 With stay-at-home orders ending and more and more people getting back to work, you and your workers can stay safer later into the night with reflective clothing from Nite Beams™. Your best option for improving visibility of individuals during any nighttime or low-light situations, Nite Beams™ has the reflective clothing accented with Super Bright LEDs that ensures everyone goes home safe at the end of the day, every day.
Reduce environmental hazards
Often, part of the danger of working in dim conditions is the location in which a job is performed. For construction, it can be the traffic that goes through a construction zone that individuals have to worry about. For law enforcement, this can be passing vehicle on the side of a highway when they exit their vehicles. Whatever your situation, the reflective clothing from Nite Beams™ can provide an additional layer of protection for these individuals by making headlights from incoming vehicles outline the individual, warning drivers to slow down and drive carefully or give the person enough room to not cause concern.
Reflective and illuminated
A great benefit of the design of reflective clothing from Nite Beams™ is the dual-illumination that each wearer receives through reflective strips as well as Super Bright LEDs. With vests, shirts, and more offered by Nite Beams™, individuals in almost any line of work can get the protection through visibility they need to be able to work through the night without concern. Part of this collection of reflective clothing includes coats and pants that allow for workers during the colder parts of winter to still stay protected, so your workers can stay safe year-round.
Nite Beams™ continues to push the limits of roadway safety apparel through development of effective reflective clothing. When you want workers safe from extra traffic that may start up again as stay-at-home orders expire, trust Nite Beams™ to do the job.