Increase Worker Confidence with a Traffic Safety Supply Company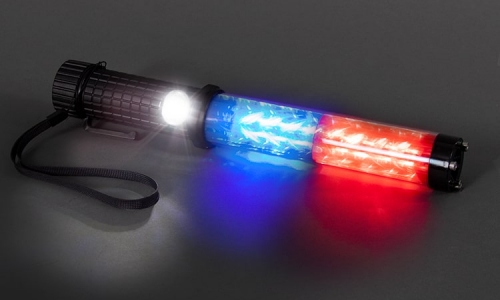 When you and your workers must do any sort of job in low-light situations on the roadside, Nite Beams™ is the traffic safety supply company that has a variety of accessories to keep the job running smooth. When you and your workers sport products from Nite Beams™, you'll work with confidence and more easily see what you're working with.
Direct traffic
When looking for products from a traffic safety supply company, you want ones that are built to last, and the products from Nite Beams™ will give you just that. Our rechargeable traffic baton emits bright LED lights up to 1/3 of a mile, allowing workers to brightly guide traffic where they need to. With red and blue color options, the traffic baton is perfect for law enforcement to help traffic along in the case of construction, accidents, and more.
Warning lights
As a traffic safety supply company, every product offered by Nite Beams™ stresses personal safety, and the body alert lights are another great option to ensure everyone goes home safe. Although lights may be apparent on a roadside worksite or a law enforcement vehicle, workers themselves are often still out in the dark and hard to see. The goal of the body alert lights and flashlight is to give workers themselves visibility to drivers by providing water-resistant, Super Bright LEDS that can be attached via clip to wherever is best seen on your outfit. Through constant light or flashing lights, the extra visibility provided is a must for any workers in hazardous situations during nighttime hours.
Nite Beams™ provides everything workers could need for roadway safety apparel. As the premier traffic safety supply company, Nite Beams™ guarantees that whatever you need to make roadside workers more visible during nighttime hours, we have the solutions to provide the safest work conditions.