Keep Cool in Summer Heat with LED Apparel and Safety Equipment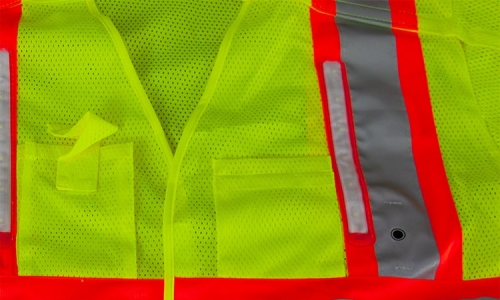 With temperatures consistently rising, safety equipment can often be extremely uncomfortable or hot to work in, and that's where LED apparel from Nite Beams™ comes in. Designed to offer great visibility to those who wear it, our LED apparel also comes in a variety of options that give outdoor workers the protections they need without overheating in the blistering temperatures outside.
Breathable apparel
For hotter weather, it's always best to have safety apparel that can keep you cool when you're working outside for long periods of time. During these days, it can even be humid and hot late at night, so apparel that offers a cooler way to work that can also give you the visibility protection you need is a must. Nite Beams™ has created different varieties of mesh vests that can do just that. Providing long periods of lighted protection to keep workers visible even in the darkest conditions, these vests are also crafted from 100% polyester mesh, creating a piece of safety apparel that can also keep them cool while they work on the jobsite.
LED safety
While the breathable mesh of Nite Beams™ vests keeps workers protected from heat-related safety concerns, the powerful LEDs included in every piece of Nite Beams™ LED apparel provides an efficient way to keep these workers visible during dark conditions in the evening or late at night. These lights provide hours of protection to last through most work shifts so that every time workers put on their uniform, they know they'll have extra layers of protection each time they get on the jobsite.
Always looking for ways to push the limits of safety for construction work, law enforcement, and more, Nite Beams™ has the LED apparel that you can depend on to keep workers safe. To learn more about how our safety apparel is helping different industries this summer and beyond, contact us today!