Late Night Workers Stay Safe through the Holiday Season with ANSI Approved Apparel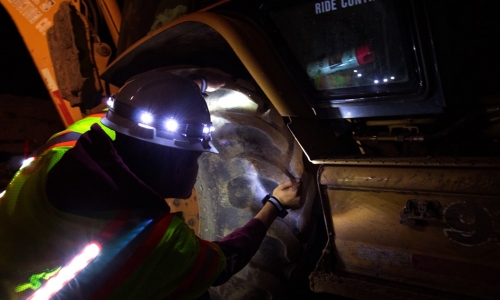 As emergency service workers know, work doesn't stop, even during the holiday season, but these workers can also stay safer during the night through the use of ANSI approved apparel from Nite Beams™. The team at Nite Beams™ knows that safety is always a concern when working out in low-light conditions, so we help by providing businesses with the proper gear to ensure workers go home safely night after night. Those workers deserve to spend a stress-free holiday with their family, and the safety gear at Nite Beams™ will help to make sure they do.
Exceeding requirements and expectations
When you get a piece of lighted apparel from Nite Beams™, you not only get a piece of equipment that will exceed your expectations, but you also can get a piece of gear that is award winning and exceeds visibility requirements. Our ANSI approved apparel is designed to provide the best visibility when on the job, and its Class 2 Compliance proves that you won't find a better option than the gear that we offer. With designs that provide comfort alongside their safety, everything that you order from Nite Beams™ will provide what your workers need through the holiday season. Having worked with customers in different industries and taking their feedback into account, Nite Beams™ carries only the best equipment to suit workers' needs.
The fits that work best for you
From vests to jackets, Nite Beams™ provides a variety of types of clothing that workers can utilize alongside their regular uniforms to ensure that they maintain the proper amount of visibility to stay safe. Each offers reflective 3M strips in tandem with Super Bright LEDs that are visible for a long distance away. This system has been tried and tested to ensure the best possible safety for workers, and Nite Beams™ is proud to carry lighted apparel that is so efficient. Whenever workers during the holidays want comfort and safety, they will always find it with Nite Beams™.
No matter what industry you are in, if you are working late night hours this holiday season or in future ones, you can count on the safety apparel offered by Nite Beams™. We care about the safety of workers, especially during the longer dark hours of winter, so make sure you contact us to get started on your order with us soon!