Outdoor Workers Get Safety Anywhere with Proper Safety Apparel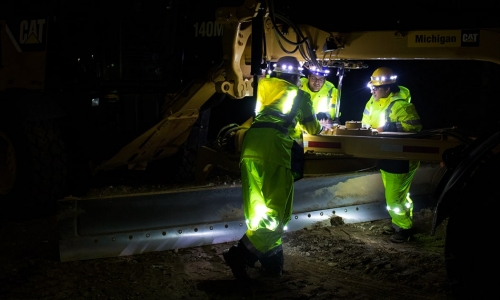 There are many positions out in the world that can benefit from proper safety apparel, and Nite Beams™ provides all the best for any business. Any job that requires workers to be out with big equipment or near hazardous areas in low-light conditions needs a way for workers to increase visibility, for safety reasons, and Nite Beams™ has the best equipment for the job.
Something for everyone
We at Nite Beams™ know the best gear to help businesses working in dangerous low-light conditions, and the safety apparel that we provide is crafted specifically with them in mind. We offer apparel options for construction safety, law enforcement safety, traffic safety, and more! From safety vests with Super Bright LEDs and 3M reflective strips on each of the apparel options we have available, workers will be more visible than ever, giving them safety they can count on. This allows coworkers to see each other better to help safety on the worksite, as well as passing vehicles that may be close to a worksite, so workers always know that they are seen and better protected.
Safety apparel for all seasons
We know that weather varies greatly through the seasons depending on where workers are at, so we also offer safety apparel that can ensure they stay seen while also staying comfortable no matter the outside weather. With LED vests, rain coats, winter jackets, and more, any worker, whether in cold, warm, or even rainy conditions, gets the protection from the elements that they need alongside their visibility for safety.
Whether you manage roadway workers, airport crews, Red Cross workers, or anyone else working in low-light conditions on a regular basis, Nite Beams™ provides the best safety equipment to improve visibility for everyone on the job. Get in contact with us soon to get started on an order and get your workplace on the path to better safety.