Redirect from Incidents Using Traffic Safety Supply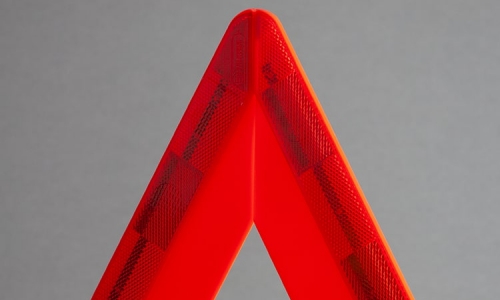 When you need a complete set of tools to redirect traffic away from roadside incidents in low-light situations, Nite Beams™ provides a wide variety of traffic safety supply to ensure everyone stays safe on the job. Having worked with those in the business of traffic safety, Nite Beams provides all the equipment that can best help those out on the road during darker hours that need a way to make themselves more visible.
Personal protections
From reflective clothing to personal lighted equipment, Nite Beams has plenty to offer in the way of personal protections for traffic safety supply. Whether it's one of our LED reflective vests that provide an outer layer of clothing that offers maximum visibility or one of our accessories such as our body alert flashing lights and flashlight, Nite Beams has plenty of options for those working at night to ensure that those passing by on the road see them.
Redirecting traffic
When redirecting traffic, you want to make sure that the tools you are using can get their attention in an effective way, and you'll get exactly that with the products from Nite Beams. Our LED Flashing Triangle, Flashing Chevron, and more can all be options for you in low-light conditions to ensure that drivers know where they should avoid, leaving those dealing with roadside incidents from having to worry about passing traffic. We at Nite Beams are always finding more and more ways to help workers in low-light conditions perform their tasks with the maximum levels of safety, and our traffic safety supply is the best in this for those redirecting traffic.
With a dedication to safety through effective high visibility clothing, accessories, and more, Nite Beams makes sure that workers go home safely every night. To learn more about what we can offer for your business, contact us today!