Stress Safety in the New Year with ANSI Approved Apparel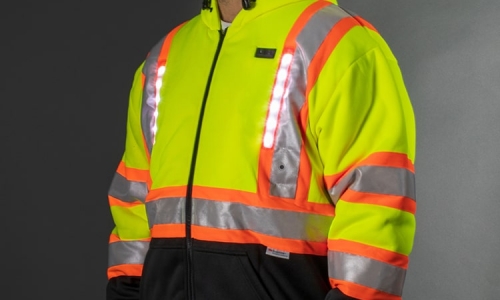 Now that we have entered into a New Year, you can focus in on how your business handles safety of its workers and improve it through the use of ANSI approved apparel. Nite Beams™ is always pushing the limits of personal protective equipment toward safer and safer designs, and our Class 3 clothing shows our commitment to ensuring that when you invest in our safety clothing, you are investing in the best safety equipment on the market.
ANSI approved apparel for each season
With so many different options of ANSI approved apparel from Nite Beams™, your business can get the protective gear that it needs for year-round safety that will not let you down. From safety vests to keep workers cool during the warmer months of the year to heavy jackets that can keep them comfortable in even the coolest of temperatures, Nite Beams™ has everything you need to keep workers prepared for any weather and any low-light situation. With some of our reflective clothing designed and tested in collaboration with workers in the industries that most use them, you can be sure that our clothing will be satisfactory for your team.
Effective designs for safety
There is a reason our clothing is ANSI approved apparel, and that's because of the effective safety design that Nite Beams™ has developed to ensure workers are seen in any low-light situation. Coupling strips of 3M reflective tape with Super Bright LEDs that are visible for a great distance away, the clothing options that we have to offer give workers everything they need to make themselves as visible as possible to reduce the risk of accidents from others in the workplace or any passerby.
A proud provider of some of the best high visibility clothing on the market, Nite Beams™ can be your provider of ANSI approved apparel in the New Year and into the future. If you are interested in learning more or getting started on an order, contact us soon!