Traffic Safety Products for Back to School Students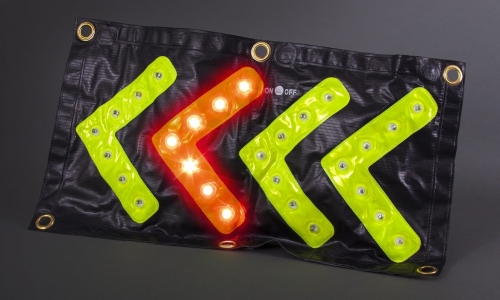 As your high school or college student makes their way back to school this year, you can encourage roadside safety for their travels by dependable traffic safety products from Nite Beams™. One of our main lines of safety supply is specifically traffic safety, and your student can take advantage of some of the products we offer to achieve the safety they need when with their car on the road, as well as give them the peace of mind by being prepared for most scenarios.
LED roadside assistance
When your student faces an unfortunate breakdown and is on the roadside assessing the issue, you want to make sure they have the proper equipment to ensure they can do so safely. By investing in the LED traffic safety products from Nite Beams™, your student can assess or work at the roadside without the stress of passing vehicles getting overbearing. One such product that can help with this is the LED Flashing Chevron. With this product, bright LED lights direct traffic around your vehicle while your student checks the problem. And, because they are run on batteries, they won't burn out their car battery while working!
Light roadside work
Sometimes, when unfortunate circumstances cause your student to look at their vehicle from the roadside, they may be the only person in the vehicle, and need a way to light up what they're doing while assessing the problem. LED wrist lights from Nite Beams™ are the perfect solution, giving them a way to work with their hands while directly illuminating where they are working. Easy to use for extended illumination, any roadside issues at night are better tackled with the wrist lights from Nite Beams™.
Nite Beams™ provides roadway safety for all vehicle operators who want assurance when driving on the road at night. If you need extra protection when working roadside, contact us today!