Why is Personal Protective Equipment Important for Jobsites?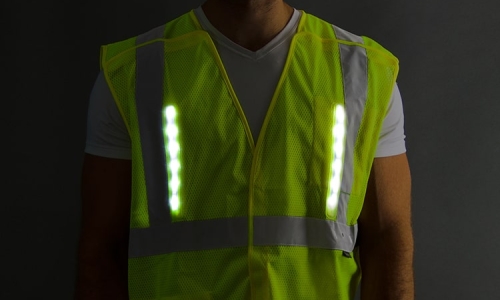 Outside of the obvious legal problems that can come with not having the necessary personal protective equipment on a jobsite, there are a variety of reasons why having safety gear from Nite Beams™ can be a great addition to your normal workflow. Visibility for workers is hugely important to keeping them safe during low-light conditions, and Nite Beams products provides this to workers better than other gear because of their innovative, tested designs.
From head to toe, workers can find the best reflective clothing and accessories with Nite Beams. Whether it is for construction, law enforcement, or personal use, Nite Beams can keep individuals safe better than the rest.
What personal protective equipment does
Before knowing what PPE can work best for your jobsite, it is best to know what it is and how it helps workers stay safe. From the Occupational Safety and Health Administration (OSHA), personal protective equipment, or PPE, is "equipment worn to minimize exposure to hazards that cause serious workplace injuries and illnesses." With Nite Beams, this means high-visibility clothing that minimizes the risk that workers in low-light conditions face.
By giving visibility where it is needed, these workers are made safer from coworkers operating heavy machinery, vehicles that pass by a workplace, and more.
Equipment built for workers
Rather than simply use whatever equipment you first see at wholesale, Nite Beams can provide specialty personal protective equipment that is specifically built to keep workers more visible and safe. Nite Beams sells high-visibility clothing and accessories that have been built with the safety of the worker wearing them in mind. Instead of just sticking to industry minimum standards, we push the limits of safety gear to ensure every worker has the best protection possible.
Our team understands that there are a variety of needs that must be met by different workplaces, and that is why Nite Beams offers such an extensive selection of products. Whatever high-visibility safety gear you need, Nite Beams will have an option for you.
With t-shirts, vests, jackets, wrist lights, and more, the lighted, high-visibility clothing from Nite Beams ensures workers have the personal protective equipment that they might need when jobsite visibility is in question. From roadside construction projects to late night traffic flow control, workers will find everything they need to stay safer with Nite Beams. Contact our team today to learn more about our products or to get started on an order!