Hard Hat Lights Provide Multi-Layered Protection to Work Sites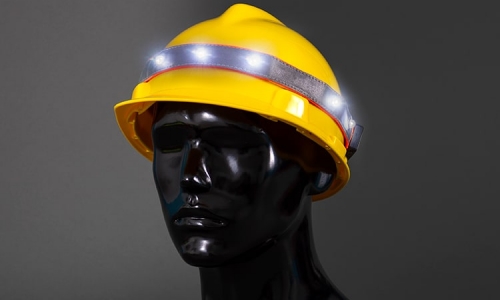 When you invest in a hard hat light from Nite Beams™, you invest in multi-layered protection that functions to keep workers safe during the darkest parts of the day or night. Through a simple, but effective design, the Nite Beams™ hard hat light can keep workers safer for up to 10 hours at a time. Our products are all designed to give easy but efficient designs that help everyone get home safely each day they step onto a jobsite.
Our durable and dependable designs have been the trusted piece of head protection equipment that those in the construction industry have counted on time and time again. When you want the best in workplace safety, you want Nite Beams™ Products.
Use both indoors and outdoors
The hard hat light is a great piece of equipment no matter where you construction is taking place. For indoor work, a hard hat light can help to serve as a simple reminder where workers are so that no accidents happen while on the job. For outdoor situations, the hard hat light can provide visibility for up to ¼ mile in any direction with line of sight during darker hours. This means anyone out, even on a major roadway, can be assured they will be seen, making them safer.
The powerful Super Bright LEDs, alongside the 3M reflective strip, serve to give workers the best visibility option no matter where they work through multi-layered protection.
Hard hat lights always on hand
Because the hard hat light from Nite Beams™ is USB rechargeable and simple to implement into your daily equipment, it is a piece of safety gear that you can always have on hand and ready to use. Simply recharge the lithium-ion battery overnight if you work during daylight hours inside, or during the day if you head out after the sun has gone down. Either way, you will get excellent visibility where and when it is needed.
Nite Beams™ Products have been depended on by businesses from all over because of their dependability and effectiveness at making workers more visible. Count on the hard hat light to make your construction crews safer.
Always focused on accident prevention using personal protective equipment that increases safety, Nite Beams™ is your dependable resource of safety gear when you need it. Check out our hard hat light and more, and get started on an order with us today!