Take Roadside Safety Gear into Your Own Hands with the Road Commander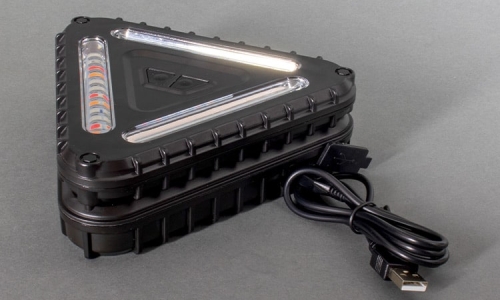 When roadside workers want to take safety into their own hands, they know they can count on the high-visibility safety gear provided by Nite Beams™ like the Road Commander. As one of our newer products, the Road Commander is one that many may not have had to the chance to use yet. As a product that was created out of our vision for a better road flare, the Road Commander brings confidence and added safety to any roadside worker.
Created after discussions with those who work directly on the roadside, the Road Commander was designed to best help these same workers by providing a visibility solution that they all expressed the need for.
Control of roadside messaging
By providing four different single color mode settings and the option of dual color settings using combinations of these colors, you can effectively control roadside messaging through targeted guides that are easy to set up and manage. Like most Nite Beams™ products, the Road Commander also comes with a simple USB for charging.
With the capability to be used either standing on its own tripod base or at the top of a cone for added safety, Nite Beams™ safety gear gives you the versatility necessary to make a workplace safer than ever.
Save big over time
The standard Orion road flares may be effective at bringing visibility to a roadside during late night hours, but the Road Commander is reusable and rechargeable, allowing you to use it again and again. This can lead to big savings over time if your business regularly implements Orion road flares for day-to-day operations. Sold as a 1, 3, or 5 pack, smaller operations like towing services to larger scale work locations like construction sites can get the Road Commanders that they need to ensure a safer workplace.
And, with a backup solar panel, the Road Commander will always last workers through the night. Even on regular USB charging time, the Road Commander allows for continuous flashing operation over 24 hours, guaranteeing a safe worker experience all night long.
The premier provider of dependable roadside safety gear, Nite Beams™ has everything that construction companies, law enforcement, tow operators, and more need for a safer work experience in low light conditions. Contact our team today to learn more about our products and how they might help keep your workers safer!