Workers Complete Tasks Hands-Free with an Effective Hard Hat Light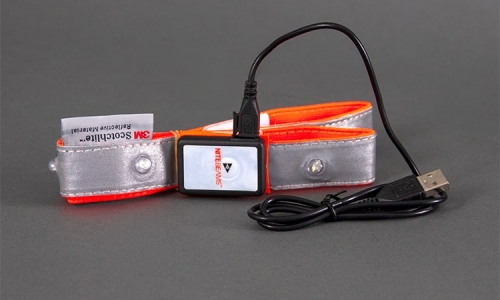 When workers are in low-light conditions, but can't afford to waste hands on holding a light, the hard hat light from Nite Beams™ can be the perfect solution. Providing a great source of light that requires almost no effort to illuminate spaces, our hard hat light is perfect for construction that is done through the night. Adding visibility and a functional light to every construction worker's toolset, the hard hat light that we provide can be a great addition to any business or project for proper light at night.
Works through an entire shift
Often times, the work night can be a long process depending on what work is being done. From roadside construction to working in a building late at night, a hard hat light from Nite Beams can be the perfect addition because it is long-lasting. A single charge of the battery with our hard hat light will give you a full night's shift of visibility. And, with the ease of use that the hard hat light provides as well as the charging cord being a USB, you can plug in and charge almost anywhere with the right adapter.
A changeable hard hat light
With the hard hat light from Nite Beams, you can get the illumination you need on a jobsite that is versatile when you need it. By simply affixing the hard hat light with the 2-way pre-installed silver, reflective 3M tape on headband, you can apply or remove the hard hat light whenever you need to. This means that as your equipment changes, or one off your hard hats sustains wear and tear, you can simply remove the hard hat light and transfer it to your new headgear with ease.
Always improving the visibility of those in the workplace in low-light conditions, Nite Beams has all the safety equipment your business might need to help keep workers more safe. Contact us soon to get started on an order!